The Bluboo S1 has a powerful processor, slim bezels, and an enticing price-tag
24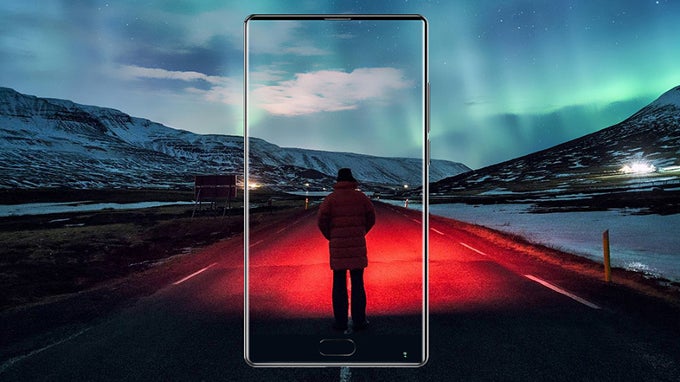 This story is sponsored by Bluboo. PhoneArena's opinions in this article have not been affected in any way!
It's 2017 and the trendy features for a smartphone to have are as follows — dual camera; near-bezel-less design. And of course, a lot of the top-shelf handsets out there have them, but have you seen those prices? Oh, la la! So, coming out with an aggressive price-tag in today's oversaturated market is also a huge plus. And that's what Bluboohas done with its bezel-less, dual camera-equipped Bluboo S1. The handset is about to hit its pre-sale stage and will be available for $159.99. Let's take a look at what that price can get you!
pixel
resolution, which means that its pixel density is about 400 PPI — pretty sharp.
On to the internals, we've got a pretty good hardware in this beast, considering the price point. At its very heart, there's the octa-core MediaTek Helio P25 clocked at 2.5GHz. Additionally, the Bluboo S1 comes in either 4 GB or 6 GB RAM variants, though, it looks like there are only 4 GB units available at the moment. The on-board memory is a generous 64 GB chip and there's a microSD card slot if you need more room.
What about that dual camera? The Bluboo S1 uses a 16 MP sensor for the main camera, while the secondary lens hides a 3 MP sensor. The latter is simply an "assistant", which is used to detect depth differences and activate a portrait mode that blurs the background. On the front, we've got a generous 8 MP snapper for detailed mugshots.
Bluboo says the S1 will rock a mostly clean build of Android 7 Nougat. If that is so, we'd expect to have a nice, snappy experience with the handset.

So, what about that pre-sale deal? The pre-orders start on the 10th of July and will kick off with a special price for the phone — $159.99. For the first 5 days of the pre-sale (day starts at 9 am UTC), the first 10 phones to be pre-ordered will even go for the special price of $79.99!

Additionally, if you order Bluboo items for over $99.99, you can get a Bluetooth headset for just $9.99. Lastly, if your order surpasses $150 and you share this activity via your social media (there's an embedded button to do that after purchase), you enter a raffle for a chance to win an extra Bluboo S1, in case you want to share.