The Apple experience refresh: expected iOS 9 release date, major new features, supported devices
30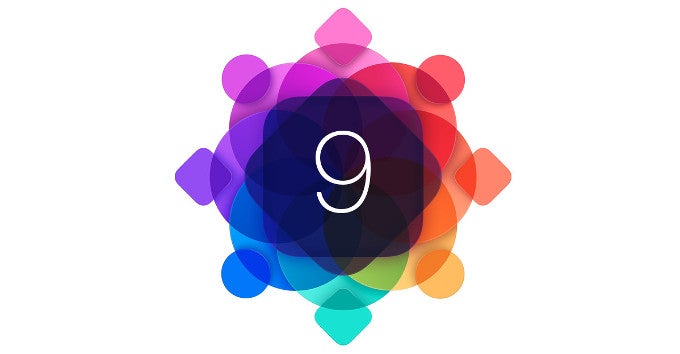 Well, guys, all the major IFA announcements and Samsung's Unpacked are both in the past, but that certainly doesn't mean that there aren't some big things to look forward to for the rest of this year. Most notably, we are about to see the next generation of iPhones – presumably, the
iPhone 6s
and
iPhone 6s Plus
– and the latest-and-greatest in Apple mobile software, with the update to iOS 9.
The brass tacks
Those of you who feel a bit more adventurous have probably already installed an iOS 9 beta on their iDevice and have dipped their toes in what the latest release is going to bring. Most, however, are most probably just waiting for the finished product – understandably so, as betas are not famous for being very stable. So, in case you are fuzzy on the expected new features, here are the most important ones we are expecting
Better battery life

– Apple promised a 2 hour battery life increase, and an additional Low Power mode to squeeze out that extra time needed to reach an outlet

Split-screen

– finally, multitasking is reaching iOS. While true split-screen will be limited to devices with iPad Air 2-class hardware (minimum A8X processor, 2 GB of RAM), older iPhones and iPads will get a limited split-screen, allowing users to call in Notes, Messages, and some other apps with just a swipe, without closing whatever app they are currently working in

Apple Maps Transit directions

– Transit is a new feature, which will attempt to give users super-accurate information on transport routes and travel time – it even calculates the actual geographical size of the actual stations and airports you are departing from / arriving to in order to achieve this

Keyboard touchpad

– marking text is about to get much easier with the virtual keyboard's new touchpad functionality – tap and drag with two fingers over the keyboard and you will be able to fine-tune your cursor's position anywhere on the text field

A better shift key

– Ever since iOS 7's visual update, complaints about how the virtual keyboard's shift key's state (on / off) is hard to read have been swarming the 'net. Well, it will finally be much easier to read with a slight tweak in the design

Install size optimizations

– iOS 9 will start distinguishing between app resources and will only download the ones you need. For example, when downloading a new app on a 64-bit capable iPad Air 2, the 32-bit assets of the app will not be downloaded, as they are technically just hogging storage space, without being of any use

Notes app update

– Notes will get a much-needed rehash, bringing it up to speed on functions such as attaching images, links, creating checklists, and scribbling with a finger / stylus.

Search and Siri improvements

– the Spotlight Search will be able to go deeper with its results, giving you game scores and videos straight from the results, while Siri will become contextually aware, allowing you to interact with it a bit more naturally (example: Who's singing this song? How old is he?)

Performance improvements

– of course, Apple promised some more performance tweaks


Which devices are going to get iOS 9?
These are the most prominent updates that we are aware of. Now, who's going to get the new iOS 9? Well, quite generously, Apple has announced that the new operating system will hit iPhones and iPads bearing the A5 processor as a minimum. This means iPhone 4s and up, iPad 2 and up, iPad mini and up. Quite impressively, Apple continues to update its 4-year old devices.
When will we get iOS 9?
Traditionally, Apple starts rolling out its latest, official iOS build a couple of days before launching the newest iPhone. iOS 7 started hitting devices
on the 18th of September
, 2013 and the official
iPhone 5s
launch was set for the 20th of the same month. In 2014, the
iPhone 6
was launched on the 19th of September, while iOS 8 was
available on the 17th
. This year,
reports claim
that the alleged
iPhone 6s
launch will be on the 18th of September, which means that we can expect the iOS 9 update prompt to start appearing on devices on the 16th – just eight days from today!