Test lab confirms that smartphone cameras detect radiation; Google Nexus S leads the way
7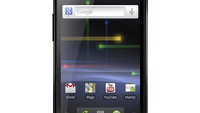 A test lab in the U.S. confirms that smartphone cameras can detect the presence of radiation. Last year, an app called GammaPix turned smartphones into cheap Geiger Counters. The theory behind this is that the CMOS used to produce cameras on handsets, should be able to make a signal when near radiation. Researchers at Idaho National Labs not only confirmed that this is true, they also wanted to see which phones were the best at finding and signaling that radiation is near.
Instead of using the GammaPix app, the group in Idaho, led by researcher Joshua Cogliati, developed their own app called CellRad to find the radiation. Surpisingly, of the phones tested, the Nexus S, a phone launched late in 2010, detected the most radiation per image. The Samsung Galaxy S III produced too much noise, according to the researchers. And there was less variation between two Nexus S units than between two units of the other phones tested.
Speaking of which, the other phones involved in the testing besides the
Nexus S
and the
Samsung Galaxy S III
, included the
Samsung Galaxy Nexus
and the
Nexus 4
. Because of the much higher resolution on the back snapper, it was employed for the test instead of the front facing camera on each device. The test used the CellRad app to check for isotopes of Selenium, Iridium, Caesium, Cobalt and Americium.
The guys in the lab did say that despite this capability, a smartphone will never replace a Geiger Counter in terms of the quality of radiation detection.
source:
Arxiv.org
via
TheRegister