Taiwan's economic planning agency blames lack of innovation for poor Apple iPhone sales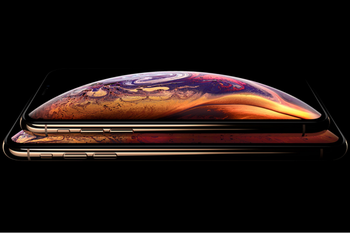 According to Digitimes
, Taiwan's top economic planning agency, the National Development Council (NDC), said that the new iPhone models are selling poorly due to a lack of innovation. The comment was made last Thursday during a cabinet meeting.
Apple has reportedly informed its supply chain that it plans to cut production of the 2018 iPhone models by 10% for the calendar first quarter. That three month period runs from the beginning of January through the end of March. Taiwan is the home to several important iPhone suppliers including TSMC (chips), Largan Precision (camera components) and Foxconn (product assembly), which means that several big businesses there have a stake in how well the handsets sell.

Wall Street analysts now expect iPhone sales for the calendar first quarter (Apple's fiscal second quarter) to plunge by as much as 20%. If that turns out to be true, only 41.8 million iPhone units will be purchased during the period, down from the 52.21 million rung up during the same period last year. However, since
Apple is no longer reporting this information
during its quarterly reports, this data will have to be estimated by analysts using anecdotal evidence.