Under siege on Wall Street and Main Street, Apple expands its trade-in program overseas
30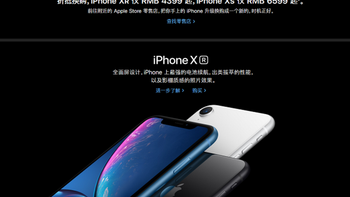 With Apple's shares off 35% from the 52-week high set earlier this year, the one time trillion dollar outfit is now worth "only" $715 billion. Besides a general slump in shares caused by various factors including instability in the White House and higher interest rates by the Fed, it appears that Apple is dealing with poor sales of the 2018 iPhone models. This itself is due to several reasons, including pricing and competition. In addition, there seems to be animosity toward Apple in China due to
the arrest of Huawei's CFO a few weeks ago
and from the U.S.-China trade war. Several Chinese companies are supporting Chinese phone manufacturers by
offering subsidies for the purchase of phones sold by local manufacturers
.
The only thing Apple can do is lower the price of its new handsets, and ironically it has decided that the way to do this is to raise the value of its older models. By hiking the trade-in value of older models, Apple can advertise discounted prices for the
iPhone XS
,
iPhone XS Max
and
iPhone XR
. Doing this gives the numerous owners of older iPhone units incentive to trade them in for a newer model.
Australia
Canada
China (see image at the top of this article)

Hong Kong
Japan
Macau
Taiwan
Austria
Belgium
Germany
Spain
France
Italy,
Netherlands
Switzerland
Sweden
U.K.
Keep in mind that trade-in values do vary between countries. Additionally, in some markets like China and Japan, the promotion ends January 31st, 2019. In other markets, there is no expiration date posted. Also, in those countries without a defined market for trade-ins, like China, learning the value of your older iPhone model could require a trip to the local Apple Store.