Tagram lets Windows Phone users spread their name, get some fame on Instagram
8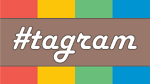 For a
software title that is not available on Windows Phone
, Instagram sure accounts for many apps in the Windows Phone Store. The latest is Tagram. With this app, you can see which hashtags are
the top 100 on Instagram
. Adding as many as 30 of these tags to your uploaded picture will allow your snapshot to be viewed by many more people on Instagram, giving you more 'likes'. You could consider this a form of advertising and perhaps even a form of spam if your photo is trying to sell something. You could even use this information with Twitter, Tumblr or Google+ to spread a written message.
With Categories and Custom Tags, Tagram suggests
custom hashtags
for you to use. Sure, its great to tag a picture or a message with a sizzling hot, trending hashtag. But for your message to mean something, you need to prevent it from blending in with the others using the same hashtag. You can first check out the suggestions under certain categories to find a tag that might allow your picture or message to stand out. It isn't easy.
For example, under
Electronics
you'll find such other categories like Android, Windows Phone, etc. Click on those names to get more specific suggestions. Tap on Windows Phone and get suggestions like #Nokia, #PureView, or #WP8. None of those would really allow you to stand alone from the crowd. With Custom Tags, you can write out a list of hashtags that you might want to use in the future. It is here where you might be able to get creative and devise a tag that will let your message or picture stand out from the crowd.
Tagram is available in the Windows Phone Store for Windows Phone 7.x and Windows Phone 8. It is a free app that is ad supported, although for 99 cents, you can have the ads removed.
source:
Tagram
via
WPCentral