Itsdagram gets renamed to Instance
11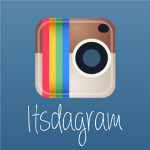 With a plethora of Instagram clients available for Windows Phone users, one of the newest and
most complete
of the third party apps has a new name. We will reveal it in a second. Launched a little over two weeks ago,
Itsdagram offers users the complete Instagram experience
in one app. Other apps in the Windows Phone Store either upload your photos to the picture-sharing social network, or let you view pictures posted on the site. Because it offered both with one download, Itsdagram quickly picked up
50,000 users with 32,000 of them paying the $1.49 for the paid version
of the app.
On Tuesday, an online naming contest was launched to come up with a new name for Itsdagram. The winning moniker was
Instance
. The app is expected to be rebranded on Wednesday with a new UI. Instance received 31% of the vote with Psuedogram second. Other choices included Livegram, Lensa and Spry.
Besides Instance,
the updated versions of Instagraph and Metrogram
allow integration between the two sites to provide a complete Instagram experience. Instagraph will allow you to upload a limited number of pictures daily to Instagram, while Metrogram lets you view the pictures, search hashtags and follow specific users.
This whole third party Instagram client business could be avoided if only Instagram would launch a version of its popular app for Windows Phone. The same anticipation was seen before
Instagram launched its Android app last year
. Last month, it was announced that
Android users account for half of the app's account holders
. Back in January, the picture-sharing social network announced that it had
90 million users with 40 million pictures uploaded daily
. Meanwhile, there have been
countless rumors about a Windows Phone version of the app
, but so far it has not appeared.
source:
WPCentral