T-Mobile's low-key 20% discount for T-Mobile One expires a week from Friday
25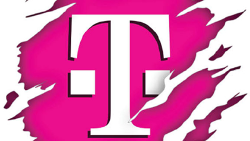 T-Mobile has a special promotion
related to its T-Mobile One Unlimited Plan
. Those who port their number over from another carrier are in line to receive a code from a T-Mobile employee that can be used to get 20% off on as many as 12 lines. The deal, called "20% Off For Life," will be available until the end of this month. Reportedly, various T-Mobile employees were given a limited number of these codes to hand out at their discretion. The 20% Off For Life is also valid with the carrier's "Two lines for $100" promotion
With T-Mobile One Unlimited, video is streamed at 720p, and tethering at 4G speed is covered up to 10GB of data use each month. After that data is consumed, tethering speed is reduced to 3G. Those who use only 2GB of data or less each month, receive a $10 credit. And don't forget that all taxes and fees are baked into the price of the plan. Users do have to be signed up to auto pay to take advantage of that feature.
T-Mobile hasn't heavily promoted the "20% Off For Life" plan, but does it matter? The nation's third largest carrier continues to build on its strong momentum. Swiss bank UBS forecasts that the wireless operator will add 750,000 net postpaid phone additions for the first quarter. For the same quarter, UBS expects that Verizon and AT&T will report a loss of postpaid phone subscribers.
If you plan on porting your number over to T-Mobile while subscribing to unlimited plan T-Mobile One, check out the sourcelink for more information on T-Mobile's "20% Off For Life." You have until a week from Friday to find a rep for the carrier who can hook you up with the necessary code to take advantage of the 20% discount.

T-Mobile One's 20% Off For Life plan expires a week from Friday
source:
T-Mobile
,
FierceWireless