T-Mobile will soon pass Sprint to become the number three carrier in the states
30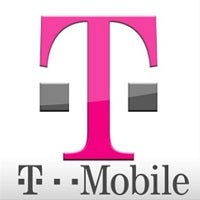 Just two million subscribers separate T-Mobile and Sprint. Considering that
T-Mobile added 2.3 million warm bodies during the third quarter
, chances are that T-Mobile will soon become the third largest carrier in the states. That is quite an achievement for T-Mobile, which had 33 million subscribers as of the third quarter of 2012. T-Mobile CEO John Legere earlier this year,
predicted that T-Mobile would leap frog over Sprint
some time around Thanksgiving.
Sprint has been held back by troubles with its network, which has cost them subscribers unhappy with the service. T-Mobile has been using its customer-friendly UN-Carrier approach to add to its top-line while sacrificing profitability. But T-Mobile's profits will be growing in coming quarters, according to Deutsche Telekom CFO Thomas Dannenfeldt. The German telecommunications giant owns 67% of T-Mobile's shares.
The other day, we told you that
T-Mobile's profit margins were the lowest amongst the four major U.S. carriers
. This is part of Legere's strategy to focus on bringing in new customers. To do this, T-Mobile offers low cost data plans along with a limited amount of free data for tablets, and allows customers to stream music for free. T-Mobile has seen its revenue rise, but at the expense of profit margins. But eventually, this should lead to higher profits. Deutsche Telekom's Dannenfeldt says, "
In the same way as revenue increases when the number of customers grows, so earnings will improve in the next few quarters as revenue rises.
"
Other Deutesche Telekom executives are pleased with the success of T-Mobile. Chief Executive Tim Hoettges added, "
I am convinced that T-Mobile US will continue to be a source of great satisfaction for us
."
source:
Reuters
,
NASDAQ
via
AndroidHeadlines