T-Mobile trolls Verizon, AT&T and Sprint again, hits highest LTE speeds at the Super Bowl LI
10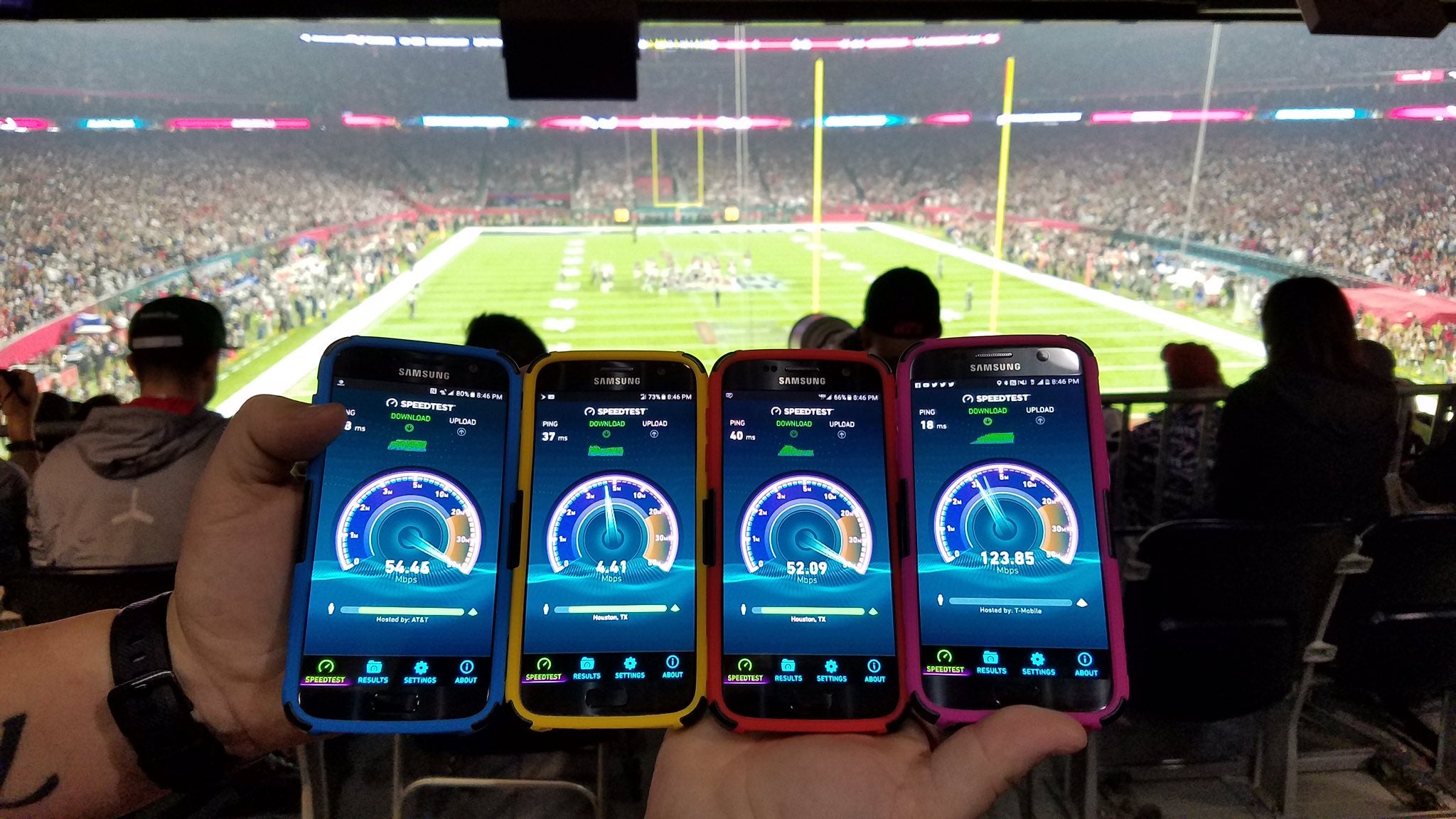 T-Mobile's CTO poses with AT&T, Sprint, Verizon and T-Mobile momentous Speedtest results at the Super Bowl
It's not beneath T-Mobile to out a
near-NSFW set of commercials
during the Super Bowl, in order to attract the most attention bang for its buck it can get. As CEO John Legere eloquently puts it:
Look, when you are being outspent 2:1 by Dumb and Dumber, when the other guys are spending literally billions more on advertising, how do you think we compete with their fat wallets...?
We don't have the bottomless pockets of a Verizon or AT&T, so we've gotta be a helluva lot smarter and more disciplined. We choose exactly where and when to make maximum impact – in the moments when we get the most bang for our buck – and then we go so BIG that we own those moments.

And this year, we are OWNING it. We're going bigger than ever in the Big Game with a full 3 minutes of amazing, hilarious, provocative content. That makes us one of this year's biggest advertisers—right alongside Budweiser.
Of course, proof is in the pudding, and,
just as last year
, T-Mobile's CTO took his time during the big game to compare the LTE speeds of the Big Four at the stadium. Needless to say, T-Mobile wins, which is why this shot was posted, but it seems that Sprint has fared pretty well, too, as you can see in the full game recap below, not a singular speed spike. It's a whole other matter how many people at the game were on Verizon or AT&T, and how many on T-Mobile, but
Verizon did boost its Houston network
specifically for the Super Bowl.