T-Mobile presents its holiday lineup: LG Nexus 4, Lumia 810, HTC 8X launching on November 14
27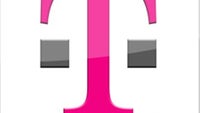 Right on cue, T-Mobile announced the list of devices it will be stocking for the upcoming holiday season – all devices that you probably won't mind finding stuffed inside your stocking. And it looks like Santa has brought all kinds of great offerings this year, devices ranging from the affordable
LG Optimus L9
to the high-end monster of a smartphone known as the
Samsung Galaxy Note II
. Care to go over the smartphones and tablets included in T-Mobile's holiday lineup?
Then let's start with the
LG Nexus 4
. Yes, the newly-announced smartphone is indeed headed to T-Mobile and it is scheduled to land in the carrier's retail stores on November 14. Getting one will set you back $200 and will require your signature under a 2-year contract. Another Google branded device coming to T-Mobile is the 3G-capable
Nexus 7
tablet, which is scheduled to become available online on November 5.
Interested in something a bit... different? Then you might check out T-Mobile's upcoming Windows Phone 8 smartphones. The carrier is launching the
Nokia Lumia 810
on November 14 for $100 or $150, depending on the plan you pick. Another WP8 offering headed to T-Mobile is the
HTC Windows Phone 8X
, which is also to land on the same date. The smartphone will be priced at $150 with a Value plan and $200 with a Classic plan.
There are several Samsung offering that also deserve to be mentioned. To start, the 10-inch Samsung Galaxy Tab 2 will be available online and in retail outlets from November 14. Again, subsidized pricing varies from $200 to $350, depending on the service plan you pair the tablet with. When it comes to smartphones, both the
Samsung Galaxy S III
and the Samsung Galaxy Note II have already been launched by the carrier.
Last but not least, there is the humble LG Optimus L9, available for smartphone buyers on a budget. The handset can be owned for as little as $50 with a Value plan or $80 with a Classic plan after rebate. Look for it online and in retail stores after October 31.
So if you are planning on doing some holiday shopping at T-Mobile, this is the list you should have bookmarked. What do you think of T-Moblie's 2012 holiday lineup? Any particular smartphone or tablet you find interesting?