T-Mobile looking to buy unused spectrum from Verizon?
8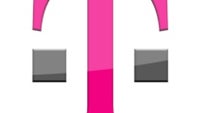 T-Mobile CEO John Legere has done a spiffy job turning around the carrier as
1 million new names were added to the rolls during the third quarter
. The carrier has led the way when it comes to plans offering multiple upgrades over a year, and has done more to eliminate subsidized pricing than any other mobile operator. While all of this might be considered phase one of T-Mobile's Uncarrier game plan, phase 2 is coming soon and will focus on T-Mobile's pipelines.
This speculation actually started on Monday when the
Wall Street Journal said that T-Mobile was looking to raise money to buy more spectrum
. The company just announced that it has sold $2 billion in Senior Notes and $1.8 billion in equity, and the buzz around the water cooler has the nation's fourth largest carrier buying $3 billion in unused spectrum from Verizon. According to an anonymous source, the talks are in the early stages.
Back on November 12th, T-Mobile said it was talking with a private party about purchasing spectrum. Meanwhile, Verizon is purportedly eager to sell its A Block spectrum in the 700MHz range although CFO Fran Shammo said that it will not conduct a "fire sale". Shammo said that if Verizon can not come to terms on a sale at a good price, it would probably decide to use the spectrum itself.
source:
Reuters