T-Mobile adds 1 million new customers in Q3
15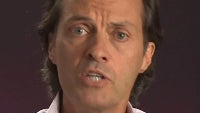 T-Mobile's innovations paid off with 1 million new customers added to its rolls during the third quarter. That continues the trend seen in the previous quarter when it added 678,000 new subscribers to its T-Mobile and MetroPCS brands. CEO John Legere, who has been a breath of fresh air in the industry with his brash attitude and actions, said during a conference call on Tuesday that T-Mobile alone had added more new phone customers than the rest of the industry combined.
With the
introduction of new plans
that eliminated subsidized equipment pricing,
smashing the old 24 month phone upgrade cycle
, and
eliminating international roaming charges
in over 100 countries, T-Mobile has done more to shake up the industry in a matter of months than any other carrier ever. Legere has even made T-Mobile fans forget all about Carly, the operator's longtime spokeswoman who has apparently gone the way of two-year contracts.
"T-Mobile's Un-carrier approach is resonating with consumers. Part of our customer momentum comes from the MetroPCS acquisition. With MetroPCS we are making great progress, including the planned additional expansion of the MetroPCS brand into another 15 additional markets by November 21. Our momentum is great and we have confidence that we can continue to deliver sustainable and profitable growth."
-John Legere, CEO, T-Mobile
The self-proclaimed Un-carrier saw third quarter revenue rise 8.7% to $6.69 billion, topping analyst estimates of $6.58 billion. The company did report a $36 million net loss, larger than the second quarter's loss of $16 million. T-Mobile itself added 648,000 net new subscribers in the period, beating the 401,000 estimate from Wall Street. The carrier has now raised its projections of new postpaid subscribers for the year. Originally pegged at 1 million to 1.2 million, T-Mobile now expects1.6 million to 1.8 million new postpaid customers to be added in 2013.
source:
AllThingsD
,
Bloomberg