T-Mobile has the fastest LTE pipeline in the U.S. says crowd-sourced Open Signal
35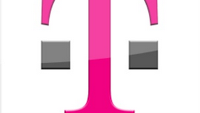 Back in January, the popular Ookla Speedtest app revealed that
T-Mobile had the fastest LTE network in the U.S.
, with an average speed of 17.8Mbps. T-Mobile and its CEO John Legere used the Speedtest results to brag on advertisements and commercials. Now, Legere and company have more ammunition after crowd-sourced app OpenSignal also had T-Mobile's LTE network on top of the data speed standings.
Based on data that is crowd-sourced from iOS and Android users of its app, T-Mobile had an average download speed of 11.5Mbps. That topped the average download speed of 9.1Mbps scored by AT&T's LTE pipeline. Verizon and Sprint scored average LTE download speeds of 7.8Mbps and 4.3Mbps respectively. We should point out that these results
contradict results of a test conducted by RootMetrics
which had AT&T having the fastest service, followed by Verizon, T-Mobile and Sprint.
All four carriers are working on the next generation of LTE. Verizon is working on its upgrade while
AT&T is stitching together larger, fatter pipelines using carrier aggregation
. Sprint has its
tri-band LTE service called Sprint Spark
, and T-Mobile has doubled its downlink capacity in Las Vegas and in Dallas, and that technology will be in many major cities by the end of the year.
Despite having the fastest LTE speed, T-Mobile customers are sporting an LTE connection 61.1% of the time they are using their phone or tablet. That compares to Verizon, whose customers are using an LTE signal 83.2% of the time. That data shows how large Big Red's LTE network is. AT&T is next (70.6%) and Sprint brings up the rear at 56.6%.
By this time next year, we could be looking at a jump in average LTE download speeds in the U.S. Some see T-Mobile keeping its crown while others believe that
Sprint will eventually be King of Data Speed
.
source:
GigaOM