Sprint flips the 'on' switch for its tri-band LTE Spark service in Kansas City
34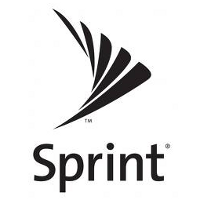 Sprint has turned on its tri-band LTE service, Sprint Spark, in Kansas City. Using specially equipped models of popular Android handsets, the technology in the phones decides which of three LTE bands is a better match for the task that you are doing with your device. As a result, the service offers speeds as fast as 60Mbps, and could hit 180Mbps by the waning months of 2015. According to a published report that cited a test by Root Metrics, Sprint currently has the slowest wireless network in Kansas City. Ironically, Sprint refers to this same report in its release, noting how Root Metrics shows that Sprint scored the best when it came to blocked and dropped calls in the region. Funny how the mobile operator forgot to mention the results of the speed test in the area.
Kansas City is the 12th market that Sprint has deployed Spark in. The others include Austin, Texas; Chicago, Dallas, Fort Lauderdale, Fla.; Fort Worth, Texas; Houston, Los Angeles, Miami, New York, San Antonio, Texas and Tampa, Fla. By the end of this year, 100 markets will have the service, which will cover 100 million Americans. Besides faster speeds, Sprint Spark also features a stronger signal that penetrates buildings better than the carrier's regular LTE service. Sprint has also started to use HD Voice in the area. Sprint calls this a next-gen technology that removes background noises and enhances sound quality.
"Sprint Spark is a revolutionary combination of capabilities unmatched by any other wireless provider. We plan to bring the most advanced wireless technologies in the world to our hometown."
-Dan Hesse, CEO, Sprint
The devices that support Sprint Spark include the
Samsung Galaxy S4
,
Samsung Galaxy S4 mini
,
LG G2
,
Samsung Galaxy Mega 6.3
,
Nexus 5
and the
HTC One max
will work with Sprint Spark. Soon, the
LG G Flex
will be added to the roster once it launches on Sprint.
source: Sprint