Only a few Android phones will come with 3D sensing in the first half of 2018
65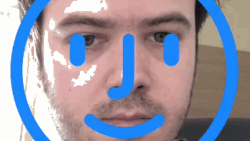 Many analysts expected new Android phones to copy the TrueDepth Camera found on the
Apple iPhone X
,
starting with new models to be released early this year. The camera, which uses 3D sensing to map out the user's face, allows the tenth anniversary model to offer the facial recognition system known as Face ID. However, a new report says that production issues, and the cost of building a 3D sensing camera, will keep the number of Android phones offering such a feature to a bare minimum for the first half of this year.
According to industry sources, smartphone vendors are more interested in pushing unsold inventory out of their warehouses rather than working on new technology, including 3D sensing and other biometric platforms. As Apple discovered last year, it takes time to ramp up production of 3D sensing technology. At one time,
Apple had a less than 10% manufacturing yield
on the iPhone X, which was blamed on the complexity of building parts for the TrueDepth Camera.
Some suppliers are gearing up for the coming surge in demand for 3D sensing equipment that will be found on more Android phones as 2018 moves forward. For example, optical lens maker Kinko is developing a 3D sensing lens, and Qualcomm is reportedly working with Himax Technologies and Truly Opto-Electronics to develop similar technology for Xiaomi and Oppo.
The industry sources also point out that for some smartphone manufacturers, enabling AI features on their new devices is more important than adding a facial recognition system. And helping them along this route are Qualcomm and MediaTek, both of which are designing chipsets with AI capabilities inside. This follows
Huawei's inclusion of a Neural Processing Unit (NPU) inside the Kirin 970 chipset
, which drives the chip's ability to support AI features.
By the time that the second half of 2018 rolls around, we could start to see many more Android flavored handsets offering 3D sensing, face mapping, and facial recognition.
source:
Digitimes