T-Mobile doesn't want to update the Lumia 810, Stephen Elop sides with customers
18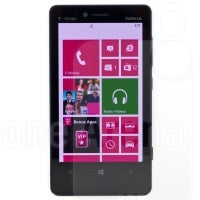 Ample evidence gathered by Microsoftnews outlets and the ever-investigative Reddit community confirmsthat the T-Mobile bound Lumia 810 won't receive the Lumia Blackupdate, or any future updates whatsoever. At least by official means.The phone was launched in November 2012 and remained on sale for onlysix months (until April 2013), before the Un-carrier withdrew it andmade the Lumia 521 and 921 its only Windows Phone offerings.
As of now, the Lumia 810 is listed inNokia's software update pages as a phone that won't be receiving theLumia Black update, which contains Windows Phone 8 GDR 3 and Nokiagoodies. Furthermore, an 810 owner on Reddit shared an email sent byT-Mobile's support, in which the carrier confirms that thepresumption is "accurate" and "it will not be providingupdates for the Lumia 810". The message adds that "this isa normal part of a handset's life-cycle, and in this case, it'sunavoidable." Well that will surely calm customers.
There is a glimmer of hope, however,and it comes straight from Stephen Elop, of all people. The sameReddit user sent the former, and still controversial Nokia CEO anemail (to his Nokia email address, go figure!) asking him if he couldfind a way for Nokia to provide the Lumia Black firmware update forusers to flash themselves. The former Nokia CEO apologized and saidthat he will "ask his team to assist". Talk about customersupport!
Indeed, Microsoft had previously saidthat all Windows Phone 8 handsets will be eligible for the LumiaBlack update, but the distribution relies solely on approval bycarriers and manufacturers. And another 810-owning Reddit user postedthat he's "glad that the developer preview allowed him to getGDR3", which means the Lumia 810 is eligible as well. However,another user explained that developers only get GDR3, with the restof the Lumia Black update out of their reach.
If that's really the case, andMicrosoft is able to deliver an update, T-Mo's decision to cut theiryear-old phone's life-cycle short is questionable, no matter whatkindly-worded explanation its marketing team can come up with.Perhaps the Reddit user should ask the always-outspoken T-Mobile CEO,John Legere, what's up with the Lumia 810.