T-Mobile calls AT&T and Verizon shared data plans "costly"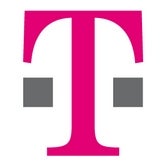 But will the competition follow suit now that the nation's two biggest wireless carriers offer shared data plans? Well,
T-Mobile definitely doesn't seem interested.
That becomes quite clear after reading a recent statement by Harry Thomas, who is the director of product marketing at T-Mobile. He accuses the AT&T and Verizon shared data plans of being
"costly"
even though they should provide more value in exchange of subscribers' money. Besides, they make it harder for users to keep track of their data consumption, which isn't a good thing since there are overage fees to be considered. At the same time, Thomas believes that T-Mobile's data offerings are cheaper and more flexible than those of its rivals.
Below is the exact statement:
"Unlike AT&T and Verizon, T-Mobile does not plan on introducing shared family data plans and believes consumers will not benefit from that model. AT&T and Verizon shared family plans are:
COSTLY – AT&T and Verizon are charging more for what consumers want by raising rates on data, but promoting the "value" by pointing to unlimited talk and text even though today many consumers use less of these services.
COMPLICATED – both plans force customers to share data when many customers don't know how much data they're using, which makes it hard to stay within their limit when trying to balance multiple users.
PUNITIVE – At the same time that AT&T and Verizon are making it harder for customers to manage overages, they are also charging overage rates of $15/GB for accounts with at least one smartphone.
Conversely, at T-Mobile we believe that:
Customers who pay more, should get more – Rather than having to account for each device on a shared family data plan, T-Mobile customers can use their existing data plan to power multiple devices, while still saving hundreds of dollars annually.
Data should be worry-free – With T-Mobile's unlimited data plans, there is no surprise data cap or bill shock.Data plans should be flexible and affordable – At T-Mobile, customers have the option of only paying for the amount of data each member of the family believes they will need."
Harry Thomas for T-Mobile
Do you agree with what Harry Thomas said about Verizon and AT&T's shared data plans? Let us know what you think by dropping a comment below.