T-Mobile Sidekick 4G successor coming soon?
4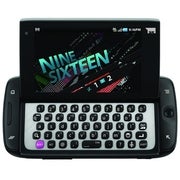 There comes a moment in the lifetime of every handset when it has to step down and free up space for the newcomers. Such is the case with the
T-Mobile Sidekick 4G
, which is now getting discontinued after being on the market for a bit less than one year. The carrier itself spilled the beans while speaking with
The Verge
, effectively confirming the
rumors that surfaced a few days back
.
However, it seems like a successor to the T-Mobile Sidekick 4G is already on the carrier's agenda. Here is what a company representative stated during that same conversation:
While the T-Mobile Sidekick 4G is being retired, it doesn't mean we are discontinuing the T-Mobile Sidekick line. T-Mobile continues to update and expand its 4G product portfolio and we'll keep you posted when we have news to share on T-Mobile's latest 4G devices.
So yeah, a new Sidekick smartphone might launch soon for all you physical keyboard lovers out there. And who knows, instead of a mid-range handset, it could be a high-end device this time with a powerful processor, high-resolution display, and an awesome camera. What do you guys think? Is anyone excited about a potential Sidekick smartphone, or have you already accepted the fact that smartphones with physical keyboards are nearing extinction? Let us know by dropping a comment below.