Switching to a Nokia Lumia series phone made easier
19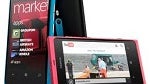 Nokia's Lumia series has delivered some great style to the Windows Phone line-up. Switching to a mobile operating system with such a different user experience may not seem like a simple task for some. For example there are some basic steps to take to handle moving your contacts, but then there is the task of looking for compatible apps or comparable alternatives. What about all that music and video? For many that imported their entire CD libraries into iTunes, they may not be at all excited about the idea of doing that again using Zune. Fortunately, for new Nokia owners, there is an app for that.
Mark/Space, Inc., known for a series of syncing and media applications, most notably, "The Missing Sync," has released "Welcome Home to Windows Phone," which is free for Nokia Lumia owners. The application is designed to facilitate quick migration of contacts and personal data from your old Android, BlackBerry or iOS device to Microsoft Live. The app will also scan the applications on your old phone and provide a list and QR codes for recommended applications to install on your new Nokia.
The process is pretty simple, first it backs-up your data and you verify the results. Then it provides you with a list of compatible apps from the Marketplace which you can scan directly with your Lumia to install. You provide your Microsoft Live account information next and then the data extracted from your old phone is copied to your computer. Lastly, it will use Zune or Windows Phone Connector for Mac to move your data to your new phone.
Naturally, music and video that have DRM tags will not make the migration, but this is a nice setup. It is sure to come in handy with the expected announcement of
new Nokia devices just around the corner.
Welcome Home to Windows Phone will back-up and migrate data from Android, BlackBerry or iOS devices.
For many, a simple step-by-step app to assist with the switch to Windows Phone may make all the difference, especially considering how different the user experience is for Windows Phone compared to other mobile platforms. If you have been thinking of making the switch to a Nokia Windows Phone, would an application like this influence your decision?
source:
Conversations by Nokia
,
Mark/Space