Surviving on the tablet battlefield: CES 2012 edition
6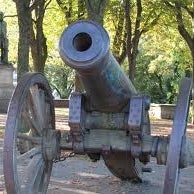 One thing that CES 2011 brought us was tablets – thousands of them. Okay, they weren't that many, yet still, their number was quite impressive. However, not a single one of these tablets was a true hit and a huge fraction of them simply faded away unremembered. Nevertheless, the very same thing is happening now at CES 2012. So far, about 20 tablets have been spotted at the expo, and we are taking only the Android-based ones into account. And in all honesty, while some of them do look somewhat promising, the rest of them do not appear to have high chances of making it far on the tablet market.
But what does a tablet's success depend on the most? Well, giving an answer to that question is anything but straightforward as there are several factors that can either make or break a tablet. To start, a manufacturer needs to choose
the best platform available
if its slate is to be successful. And thankfully, the great majority of the tablets that are being shown off at CES 2012 have Android 4.0 Ice Cream Sandwich installed. A tablet that runs anything older than that is practically obsolete without even being on the market. Next on the list comes the tablet's
set of features
. Because with a market like today's, it is always good to show off something that others don't have, isn't it? For example, at CES 2012 we got to see slates boasting displays of resolutions up to 1920 by 1200 pixels and bragging with quad-core Tegra 3 processors. Differentiating features like these would definitely grab the attention of tech-savvy individuals and give the device something to stand out among the competition.
Of course, as potent as a tablet may be, it will never sell well unless it bears a
reasonable price tag
. Take the
Amazon Kindle Fire
, for example – it does not offer that much, but when you put its price of $199 into the equation, it actually provides quite a lot of bang for its money. And that is one of the main reasons for it to sell by the boatloads. Last but not least, the
brand recognition
could be crucial to a tablet's success. Once again, we will use the Amazon Kindle Fire as an example. It may not be the first Android tablet to sell for that cheap, but the fact that pretty much everyone has heard of Amazon is why people would prefer getting a Kindle Fire instead of a slate made by a no-name manufacturer.
Now that we have a general idea of what it takes for a tablet to be successful, let us take another look at the slates that were on display at CES 2012. In theory,
the $249 tablet that Asus announced
, while strategically keeping mum about its name, is looking like a best-seller. For the said amount of cash you get a 7 incher with a quad-core Tegra 3 processor running Ice Cream Sandwich. Not a bad deal, huh? The
Acer Iconia Tab A700
– a 10-inch ICS tablet powered by a Tegra 3 processor and boasting a display with 1920 by 1200 pixels of resolution could also be a success, as long as it gets priced right. Same goes for the
Lenovo IdeaTab K2
, which has specs similar to those of the A700, but also has its price tag surrounded by mystery. And as far as the
redesigned Asus Transformer Prime
is concerned, yes, it may be getting an upgraded 1920x1200 panel, but its $600 price might turn down a lot of potential buyers.
What does not look that tempting of an offering is the
Toshiba Excite X10
. Not only that it will ship with Honeycomb when it is released, but its 10 inches of display real estate and dual-core processor will probably not suffice to justify its $530 price tag. The
Leader Impression 10A
, which is a $299 9.7-incher with a Tegra 2 processor, might not sell well either. A tablet that might grab one's attention is the
WikiPad
, which is built with glasses-free 3D gaming in mind, but the whole 3D thing did not really take off, so we doubt that a lot of these will fly off the shelves.
Do you have a favorite tablet already that you think will be the must-own slate of 2012? Or would you like to mention a tablet that you believe will be a complete flop? Do not hesitate to share your thoughts with us in the comments below.