WikiPad is the first glasses-free 3D gaming tablet, arriving this Spring
3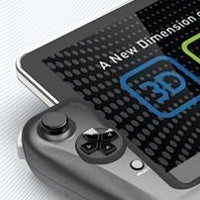 The WikiPad might sound like a Wikipedia creation, but while it doesn't have that famous backing, it still scores a first - it's the first tablet to arrive with a
glasses-free 3D display
. The 8-inch screen on the WikiPad comes with a detailed resolution of 1920 x 1080 pixels and it plays back 2D and 3D video and images.
Another great thing about the WikiPad is the fact that it runs on
Android 4.0
Ice Cream Sandwich, so you don't have to worry about getting a non up-to-date device. The tablet sports 8 gigs of internal memory, but those could be expanded with microSD cards of up to 64GB. That's also worth a special mention as most devices we've seen support microSD cards of not more than 32 gigs.
Looking at the essence of the WikiPad, you'd have to look at that
gamepad
that it docks into and you can instantly tell - this tablet is serious about gaming. There's two analog sticks, a d-pad and four buttons for your gaming pleasure. In addition, an HDMI-out port allows you to beam what's playing on the tablet on a larger TV screen or a monitor.
It's expected to ship with some games with intent graphics - Quake Live and Phosphor Beta are all mentioned as future supported releases but even now we can imagine ourselves diving into some GTA III action.
The big unanswered question is about the price of this 8 incher, but we're sure to know more soon - the tablet is launching in Spring 2012.