Supply catching up to iPhone 4S demand: wait just 3-5 days
7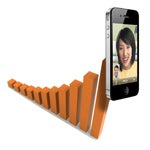 Hoping to order a shiny new
iPhone 4S
this week? Your wait just got a little shorter, as Apple has reduced the shipping time to 3-5 days. Obviously that means less waiting, but it also means that the supply of iPhone 4S's is catching up to demand as the holiday shopping season recedes into the past.
The iPhone 4S broke records when it went on sale last quarter, resulting in an unprecedented number of sales that may have topped
30 million units
. As we reported, those sales helped propel Apple to large
market share gains
in the U.S. over the last 100 days.
In addition to monster U.S. sales, Apple also increased the speed of its
international rollout
of the iPhone 4S. There has been some disagreement as to whether Apple also
attempts to manage inventory
in such a way as to maintain some scarcity, but when you sell more units than any other phone we'd have to say that you probably don't need to generate scarcity. Of course much
pent up demand
for the iPhone 4S was met over the holiday shopping quarter, so it's probably to be expected that sales numbers will decrease quarter on quarter in Q1 2012.
Apple is expected to release an iPhone 5 model
in Q3 this year
, but of course the rumor mill has already started and will likely grow to ludicrous proportions in the months leading up to an announcement. Between competing with newly announced Android and WP7 phones, and competing against
consumers' expectations
of a completely overhauled iPhone 5, it will be interesting to see how iPhone sales trend the next three quarters, although one way or another Apple will certainly sell a boat-load of them.
source:
electronista
via
tuaw