Apple reduces iPhone 4S orders because of weaker Q4 demand
99+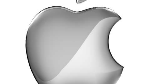 According to a new report, demand for the iPhone 4S may be about to stall a bit. Apple's new phone has been seeing huge sales numbers since its release, but today DigiTimes is reporting that Apple has reduced Q4 orders for parts and components for both the iPhone 4S and the iPad.
The reasons behind the reductionin orders may be a little bit more nuanced though. The word is that Apple has reduced orders to related suppliers for Q4 by 10-15%, but those orders may have been delayed until Q1 of 2012. Demand for the iPhone 4S may be part of the reasoning, but there also seem to be issues with component shortages.
So, ultimately, we don't really know what has caused the reduction in orders. It could be that demand is waning, and Apple expects it to bump in Q1 of 2012. There is also a good chance that Apple over-ordered components for Q4 in able to meet the holiday demand. Whatever the reason, the companies in the Apple supply chain are certainly not happy.
Recommended Stories