Analyst: Apple iPhone 4S demand points to "monster" release for Apple iPhone 5
52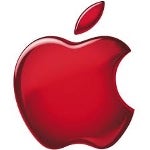 Gene Munster from Piper Jaffray
is an analyst that we have come across quite often in relation to the Apple iPhone. And after doing all of those calculations that analysts do, checking the supply chain, visiting retailers, and consulting a Magic 8 Ball, Munster comes to the conclusion that
30 million units of the Apple iPhone
were sold in the quarter ended in December. That is up 4 million from his previous forecast, and is about 4 million shy of what he believes Apple could have sold based on
information from NPD Group
.
But Munster's latest comments really weren't about the Apple iPhone 4S. Nope. What Mr. Munster is looking at is the
Apple iPhone 5
. Munster notes that
in the September quarter
, before the launch of the Apple iPhone 4S, 17 million copies of the device were sold. Following the release of what is basically the same phone in the iPhone 4S, 30 million units were sold showing a huge increase in demand for a model with only a few changes like the addition of a dual-core A5 processor, Siri, and an 8MP camera.
Munster told his clients that if Apple can sell 30 million copies of the iPhone in the December quarter
without a new form factor
, it would indicate that 94% of current Apple iPhone users plan on upgrading to a new model. As the analyst said, "
This theme suggests iPhone 5, which we are expecting in Aug. with a new form factor, will be a monster upgrade
."
Ok, so much for the future. Back to the past. And it is there that the analyst expects that the Apple iPhone will make up 48% of the Cupertino based firm's December quarter revenue. 21% of revenue will come from the Apple iPad, says Munster, which translates into 13.5 million units sold in the three month period. His checks of retailers during the holiday showed a 68% increase in demand for the tablet from 2010. He also expects a third-gen iPad to hit the market in April.
If his numbers are right, the December period will bring
new quarterly records for the Apple iPhone and Apple iPad
. The previous highwater marks were 20.34 million in the June 2011 quarter and 11.2 million in the September quarter, respectively. Apple will be releasing its December quarter figures after the market closes on January 24th.
source:
AppleInsider