'Stunning' all-metal Huawei flagship leaks out, said to harbor 'unique features'
11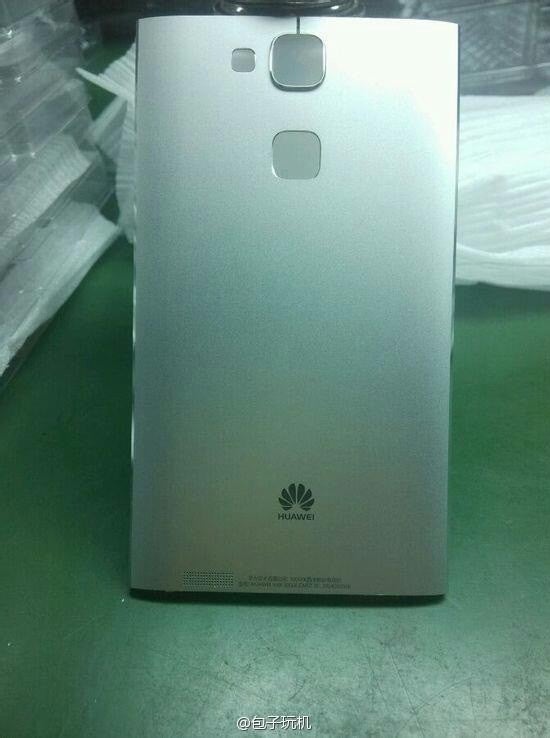 Given the abundance of leaks lately, Huawei seems to be preparing for an Android onslaught. After the
Ascend P7 photos leaked out
, now we have the first pic of that mysterious
premium-design flagship
that has been rumored for a while.
While the Ascend P7 is expected to land with a 5" 1080p display, and a 1.6 GHz HiSilicon SoC, the elusive flagship will one-up it in the processor department, with the
octa-core Kirin 920 processor
. This system-on-a-chip is very powerful, and sits somewhere between
Snapdragon 801 and 805
, so the premium handset will be packing quite a punch when it lands. The chipset has an integrated ARM Mali-T628 GPU, dual-channel DDR3 800MHz RAM memory, LTE modem, as well as support for up to 2560x1600 (WQXGA) resolution displays and 32 MP camera sensors.
The kicker is in the phone's design, though, as the software engineer, who leaked the photo on the right, says it will be made entirely of metal. It will be expensive, the source added, so you "should start saving now." That square region on the back will allegedly be a fingerprint sensor (what else), while Huawei's Senior Vice President recently confirmed that the company is indeed prepping a new "stunning" handset with "unique features." When we couple that memo with the chief Marketing Officer's comments two weeks ago that
Huawei is prepping phones with metal and ceramic chassis
, the puzzle starts to fall into place.
Let's not forget also that earlier in March some "reliable sources" tipped
Huawei's first Quad HD smartphone
, which they said is readied for release after the summer. The handset is said to feature a 5-inch screen, and that same "true octa-core" processor referred above as Kirin 920, clocked at 2.0 GHz. That processor hasn't even been announced yet, we only have a Kirin 910 in the lightest 7" tablet
Huawei MediaPad X1
as a confirmation on the new line of Huawei processors. The upcoming monster was then speculated to be part of Huawei's high-end D series, and cost about $633 without subsidies, which is indeed expensive for Huawei's typical pricing range.
When we put all these rumors together, what you might be seeing above is a 5" Quad HD (1440x2560 pixels) flagship with a 2 GHz octa-core Kirin 920 processor, fingerprint sensor on the back, and a premium metal chassis, scheduled for release around September at a $600+ price. We can't wait to see more pics of this pretty boy, as well as more info on the weight and overall dimensions. How about you?
Recommended Stories