Benchmark shows Huawei's octa-core Kirin 920 CPU breathing down Snapdragon 805's neck
17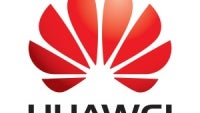 A benchmark of Huawei's latest SoC, theKirin 920, reveals its performance is comparable to that of Qualcomm'sSnapdragon 805. The octa-core chipset has four Cortex-A7 and fourCortex-A15 CPU cores operating in a big.LITTLEarrangement. We can't be sure whether they work in pairs, or Huawei opted for heterogeneous ("true" octa-core) processing.
It also has an integrated ARM Mali-T628 GPU, dual-channel DDR3800MHz RAM memory, LTE, support for 2560x1600 (WQXGA) resolutiondisplays and up to 32MP camera sensors.
Overall, this is a very impressiveconfiguration. It scored 37,363 in AnTuTu, ranking slightly below theyet unreleased Snapdragon 805, which scored 37,780. Benchmarking wascarried out with a Huawei H300 device that has a 1.3GHz Kirin 920CPU, 1080p display, 2GB RAM, and runs Android 4.4.2.
The supercharged chip could be featuredin the Huawei Ascend D3, which is the Chinese giant's alleged 2014flagship smartphone.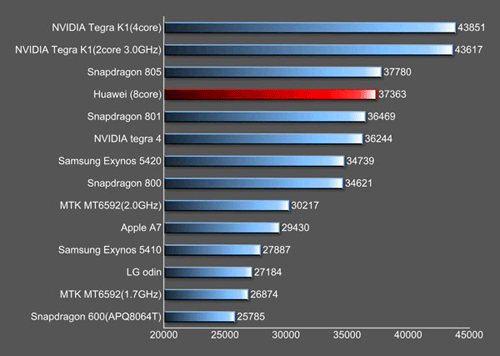 via GSMArena
Recommended Stories