Study shows that video playbacks look better on Android 4.3 than on Android 4.4
38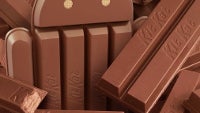 A company called OptoFidelity conducted some tests using its own OptoFidelity VideoMultimeter and various versions of the Nexus 7 tablet. The tests revealed that video playbacks look better on Android 4.3 than on Android 4.4. Even stranger, the best picture was seen on the older version of the
Nexus 7
powered by Android 4.3.
Three points were measured in the test. The first was deviation, which shows on the screen as a jerking motion. The second test was deviation from fps rate. The average frame rate was compared to the expected speed. Each percentage point off from the expected rate resulted in one error point. The last test looked for dropped frames. Each frame dropped resulted in an error point.
After the old Nexus 7 running Android 4.3, the next best score was achieved by the
Nexus 7 (2013)
running Android 4.3. And while the Android 4.4 powered Nexus 7 (2013) was unable to play 60fps video in either 720p or 1080p, the slate running Android 4.3 played it back in 720p.
"Conclusion: When evaluating video playback, the older...operating system performs better than the new one. The update has a clear effect on the quality perceived by user especially when watching fast videos with more and more common 60 fps speeds. This is something that user (sic) should know before loading a new version of operating system."
-OptoFidelity
Have any of you Nexus 7 noticed a change in video after updating to Android 4.4? Let us know by dropping us a line in the box below.
source:
OptoFidelity
via
GSMArena