Still seeking an injunction against Samsung, Apple files cross-appeal in first patent trial
13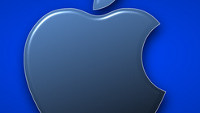 Just two weeks before the scheduled start to Apple and Samsung's second epic patent trial, the former filed a cross-appeal related to the first trial. Last week,
Samsung finally had the chance to file an appeal on the original case
. This happened shortly after
Judge Lucy Koh had completed the $929.8 million award that Samsung owes Apple
following a pair of jury verdicts. That
included one retrial
after
Koh had vacated part of the original $1.05 billion award
.
At the same time that the Judge affixed her signature to the legal documents that certified the $929.8 million figure awrded to the Cupertino tech titan, she shot down Apple's request for an injunction against the numerous Samsung devices that had infringed on Apple's patents, according to the juries. So last week, Apple filed a cross-appeal of Koh's decision on the injunction, and other decisions made by Koh related to the first trial, to the United States Court of Appeals for the Federal Circuit. Apple is even appealing the original jury verdict, perhaps hoping that
the original $1.05 billion in damages
will be reinstated.
The new trial could end up costing Samsung even more money considering that more current models, like the
Samsung Galaxy S III
will be involved. You would think that a
Nokia-HTC type global settlement
could be worked out here, but so far neither side will blink.
source:
FOSSPatents