Stick with Android disses Apple's first Android app, launches in Play Store to rave reviews
99+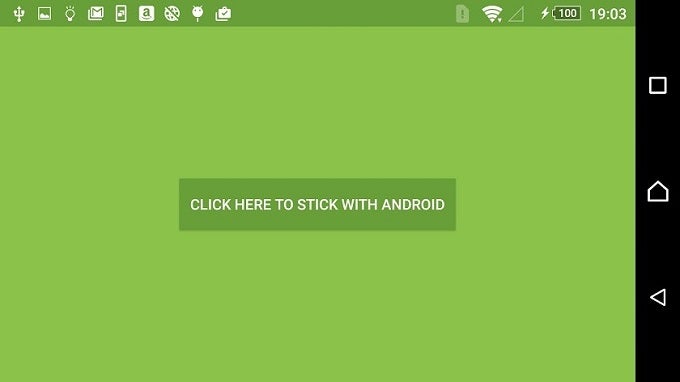 Earlier this week, Apple did what appeared to be the unthinkable a couple of years back: it launched its first Android app, although it's definitely not the Android app that people have been expecting. Called "
Move to iOS
", the Apple's first app for Android does what its name suggests, which is helping users switch from Android smartphones and tablets to iPhones and iPads.
Insulted by the name and purpose of Apple's first Android app, Android fans quickly turned to bashing "Move to iOS" in the Play Store
through one-star reviews
. Funny as the text of some of these one-star ratings may be, a duo of Android app developers came up with a much better response.
A couple of Android devs called Jonathan Schiffner and Matthias Miro recently launched a rather useless but extremely funny app on the Play Store. Called "Stick with Android", the app encourages users to keep using Android and avoid switching to "another (worse) platform". The app itself doesn't really do anything. It consists out of a single button on an Android-green background. Click the "Click here to stay on Android" button and the app will launch a message that reads "Congratulations, you did it!".
Since the app was launched "Stick with Android" managed to get 5131 five-star reviews, and just 108 one-star reviews. At a rating of 4.9/5 from 5291 ratings, this is one of the best-rated apps in the entire Play Store. It looks like Android fans have a sweet spot for Apple bashing, but
what else is new
?