Tim Cook on Facebook's privacy mishaps: 'We'd never make our customers the product'
42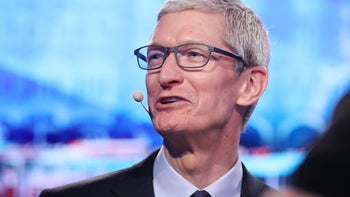 Facebook's
privacy and security habits
- you know, the same ones that have been going on ever since
FarmVille
was popular - is
suddenly the focus of attention
for everyone, including Apple's CEO Tim Cook. He recently sat down for an interview, and, when asked what he would do if he was Mark Zuckerberg now, quickly replied: "
I wouldn't be in this situation
." Pressed again, he clarified the point further: "
We could make a ton of money if our customer was our product. We've elected not to do that
."
After all, the whole privacy kerfuffle started only after it became clear that Facebook might have been used to
steer public opinion
in President Trump's favor by the red menace. No,
not the Huawei P20 Pro
, but those big bad Russians, who might have been less than enthusiastic about America's electoral process, and might have tried to influence it in order to land with friendlier candidate - you know, the way they, and other external players, have been doing the previous election... and the one before that.
The fact that this time around, Facebook and other social networks might have been used to disseminate and reinforce opinions, was met with a gasp of righteous indignation, but, after all, that's precisely the way social networks were supposed to work out of the box. Facebook filing for an IPO, with all the shareholder pressure and potential for CEO enrichment that entails, was the beginning of the end for every hope that it won't try to wheel and deal and monetize user data for ad revenue.
Apple has the luxury to actually create sought-after items, and
doesn't need to survive
on trading user data, but Facebook and Google don't have that option, so getting something for nothing was bound to end up in a "you are the product" kind of arrangement. The point that Tim Cook made, however, is that Apple has deliberately chosen to be the company it is, so Facebook and the others only have themselves to blame, and, surprise, surprise, Apple's CEO is now convinced that some kind of social network regulations are needed, and may be an inevitable outcome of the whole Facebook privacy fiasco.