Square Trade: Motorola Moto X more durable than the Apple iPhone 5s and Apple iPhone 5c
13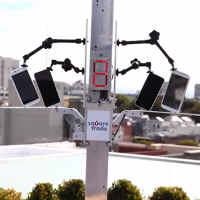 Phone insurer Square Trade ran some tests to see how hardy the new
Apple iPhone 5c
and
Apple iPhone 5s
are. After some testing, Square Trade says that the new models are not quite as durable as the
Apple iPhone 5
. "
The iPhone 5S fared worse than its predecessor, the iPhone 5, in our slide test and the iPhone 5C suffered from increased smash-ability in our drop test as well as reduced grip-ability
."
Testing the durability of the two new iPhones along with the
Motorola Moto X
and the
Samsung Galaxy S4
, it is the Moto X that survived the insurer's tests the best. The Samsung Galaxy S4 finished dead last. SquareTrade marketing chief Ty Shay figured that one of the new Apple iPhone models would come out on top and was surprised to see how durable the Moto X turned out to be. But if you ever held the tank-like build of the
Motorola DROID
in your hand, perhaps you wouldn't be so surprised.
"We were expecting that at least one of the new iPhone models would up its game but surprisingly, it was the Moto X that proved most forgiving of accidents. This is the first time we've tested the breakability on a Motorola phone, the only phone we've ever tested that's made in the USA. We were pleased to find that it withstood our drop, slide and dunk test with only the slightest dent. It looks like Google is giving Apple and Samsung a run for their money."
- Ty Shay, SquareTrade marketing chief
source:
AllThingsD