Sprint to buy the leases on some Radio Shack stores?
7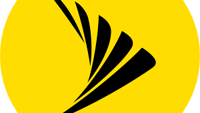 A source who has inside knowledge of the transaction, says that Radio Shack will sell leases on some of its stores to Sprint. The goal for the electronics retailer is to come out of bankruptcy a leaner company with a better chance of turning a profit. The company is expected to file for Chapter 11 as soon as the first week in February.
Under Chapter 11, the company remains in business, protected from creditors while working out a reorganization plan acceptable to the court. Debt holders would end up with paper worth pennies on the dollar, and stock holders could end up wiped out. The company has reported 11 consecutive quarters of losses and is almost out of cash.
Sprint CEO Marcelo Claure told investors at a Citigroup conference last week that the carrier would be adding more retail locations. Meanwhile, Radio Shack is looking to reduce the number of stores it runs from the current 4000 to 2000 or 3000 upon exiting bankruptcy. Sprint has had problems of its own, and will soon be leapfrogged by T-Mobile. The latter will become the nation's third largest carrier while
Sprint will drop to number four
.
source:
Bloomberg