Sprint says Spark can exceed 120Mbps with carrier aggregation
51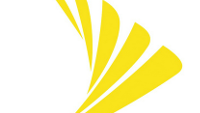 According to Sprint's Chief Network Officer, John Saw, the nation;s third largest carrier plans on employing carrier aggregation across part of the Sprint Spark network by the end of the year. This will raise the theoretical speed of the network to 120Mbps. By the end of next year, Sprint will add another carrier to its 2.5 GHz LTE network which will raise the theoretical speed even higher, to 180Mbps.
Sprint is hoping that its Spark service helps it take business away from the other major carriers. Spark is a tri-band LTE network. Circuitry on specially equipped phones figures out which of the three bands is best suited for a particular task. This helps Sprint offer faster data speeds, and better signal penetration. Spark is currently in 14 markets and will cover 100 million people by the end of this year. By 2016, Sprint Spark will be in 100 markets.
"Those are incredibly fast speeds. With smart antenna capabilities that we are putting in our systems we are able to leverage even higher speeds than those. We're talking about multilayer MIMO, and all that is being developed in our labs."
-John Saw, Chief Network Officer, Sprint
To access the faster speeds, Sprint Spark customers today will have to buy new devices. Saw notes that the phones compatible with Sprint Spark today, won't be able to access two-channel and three-channel 2.5 GHz configurations.
source:
FierceWireless
via
Phonescoop