Sprint posts first net subscriber growth in three years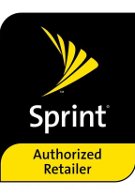 Sprint released its financial results today for the quarter ending June'10. The carrier turnaround under the new CEO Dan Hesse has been a success story so far.
It was recognized
by the American Customer Satisfaction Index as the most improved company in customer satisfaction in the last two years, and won an
Excellence award from Gartner
for its customer care as well.
Sprint Nextel Corp. announced that the company pulled off its first total net wireless subscriber growth in three years, and the best subscriber churn results ever on its wireless plans. All in all, more people are coming to Sprint, and fewer are leaving it. With a year-to-date free cash flow of $1.2bln Sprint is far behind the two biggest US carriers, and it still posted a diluted quarterly loss of 15 cents a share, but the inertia has picked up already to turn things around for the carrier.
Thanks to the introduction of innovative Android handsets like the HTC EVO 4G, and the upcoming Samsung Epic 4G, Sprint is now offering an enticing set of features that can be found only on its network, at one of the lowest industry prices. Hopefully for the carrier, this will sustain its momentum, and Sprint will continue to enlarge its customer base and introduce more outstanding handsets for us to drool over.
Samsung Epic 4G Specifications
HTC EVO 4G Specifications
|
Review
source:
Sprint