The crown for biggest customer satisfaction improvement in the last two years goes to Sprint
12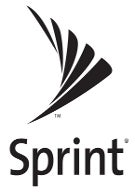 The ACSI measures the cream of the crop across some 44 industries in overall customer satisfaction. Its 2010 survey reveals that Sprint's total score has increased with 14 points, more than any other company, for the last two years.
Industry analysts also like what they see as the company keeps costs in check, increases customer satisfaction, and introduces innovative services and handsets such as the
HTC EVO 4G
. These also bring an expected improvement in another aspect of Sprint's business – its two-year Reputation Pulse score, compiled by Forbes, has increased by 18 per cent, placing Sprint in the top 10th percentile from some 150 companies.
Dan Hesse, Sprint's CEO, sees the results as a confirmation that the company is on the right track to offer the best value for money compared to Verizon and AT&T. Improving customer care with a jump in "first call resolutions", simplifying the plans' structures, and a better retail experience are all cited as the reasons for Sprint's stellar performance in increasing customer loyalty.
source:
Sprint