Sprint parting with the HTC EVO 4G and the Kyocera Echo, EOL list reveals
17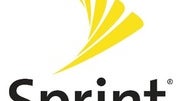 The guys at
SprintFeed
managed to get their hand on Sprint's EOL list, meaning that we now have an idea which devices have been chosen to leave the carrier's ranks in the near future.
Much like it was hinted back in July
, the
HTC EVO 4G
, its white version to be exact, is being retired this week, and the black model will be following suit in early October. Sure, we know that it is a bit sad seeing the EVO 4G being given the sack as it is, and will be remembered as, the nation's first 4G-enabled smartphone. However, it has been around for almost a year and a half now, and room needs to be made for the new 4G handsets to step in.
What comes as a bit of a surprise is that the
Kyocera Echo
is also on the list. With its unusual dual-screen design, the smartphone has probably failed to grab the attention of enough customers and is now being retired only 5 months after its launch. Still, if anyone is willing to grab one before they go extinct, the Kyocera Echo is now available for free after rebate on the carrier's web page.