Sprint happy with AT&T's decision to stop proposed T-Mobile purchase
32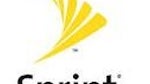 No one worked harder than
Sprint
and its CEO Dan Hesse in
trying to derail AT&T's proposed $39 billion acquisition of T-Mobile
. Now that
AT&T has decided not to pursue the deal
, Sprint issued a press release saying that the decision made by AT&T to halt the proceedings was the correct one "
for consumers, competiution and innovation in the wireless industry
." In addition, the nation's third largest carrier had praise for the Department of Justice and the FCC along with the group of state attorneys general that put pressure on AT&T by voicing the concerns of consumers that would have been affected by the proposed acquisition.
With the deal off the table, T-Mobile
still could be a suitor
for a carrier with a much smaller footprint than AT&T. AT&T has put T-Mobile in play and you can bet that there are some M&A bankers who have been playing dialing for dollars with some of the smaller regional carriers to gauge interest in a T-Mobile acquisition. Of course, most of the regional carriers don't have $39 billion to spend, but if you take a company with deep pockets dying to get into the mobile carrier business,
another bid could be possible
. Dish Networks recently said that if the deal with AT&T fell through,
it would be interested in partnering with T-Mobile
. While being a partner isn't the same as owning another company lock, stock and barrel, it is hard to believe that some large tech related company somewhere would not be interested. Even a company in the entertainment business like Disney might be open to a deal. And what about Apple or Google? Both have a ton of money and might be open to some vertical integration.
source:
Sprint