If AT&T deal fails, Dish Network wants to work with T-Mobile
12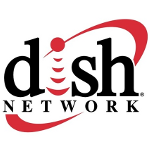 Dish Networks
says that in caseAT&T's offer for T-Mobile fails, the satellite television provider wants to
partner-up with the nation's fourth largest carrier
. Dish CEO Joseph Clayton, who lords over the second largest satellite television company in the States, says that if the deal does go through and
AT&T decides to divest assets
, Dish Network will be there with its hands open to snatch up what it can. Dish has been opposed to the $39 billion AT&T offer to buy T-Mobile on the grounds that it will hurt competition.
You might ask why a company that offers satellite television would be interested in providing cellular service. Earlier this year, Dish Networks
purchased wireless spectrum
from bankrupt DBSD North America Inc. and
TerrestarNetworks
. Added to T-Mobile's pipeline, Clayton foresees a mobile operator that can compete with Verizon and AT&T. For T-Mobile, partnering with Dish Networks could help the carrier grab additional high-speed spectrum. CEO Clayton also pointed to Sprint as a possible partner for his company.
Clayton says that the spectrum it purchased from the two bankrupt carriers is not for sale. "
We're not interested in making money on selling ourspectrum. We want to use it tocreate a national wireless network, video, voice and data. We'vegot expertise in satellite-TV, and we will in satellitebroadband. The voice part, we'll need some help with
." And that is where T-Mobile or Sprint comes in.
source:
Bloomberg
via
TmoNews