Sprint also suing to block AT&T/T-Mobile merger
23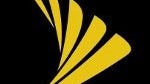 Sprint has unsurprisingly decided to join the lawsuit party as they are the latest to sue in an attempt to block the proposed merger of AT&T and T-Mobile USA.
The lawsuit is claiming that the merger violates Section 7 of the Clayton Act. Sprint's lawsuit was filed as a related case to the suit already
filed by the Department of Justice
. Here is what Sprint had to say:
"Sprint opposes AT&T's proposed takeover of T-Mobile," said Susan Z. Haller, vice president-Litigation, Sprint. "With today's legal action, we are continuing that advocacy on behalf of consumers and competition, and expect to contribute our expertise and resources in proving that the proposed transaction is illegal."
Now that Sprint has also filed a lawsuit in an attempt to block the AT&T and T-Mobile merger, what do you think the chances are that the merger will still happen? Check out the full press release in the link and tell us what you think in the comments below.
source:
TmoNews