Sprint ending 2-year contracts and subsidized smartphones at the end of this year
13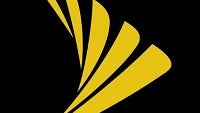 Sprint has joined Verizon as the latest major U.S. carriers to end the two-year contract game that consumers had been playing for years. T-Mobile was the first of the four majors to put an end to contracts over two years ago. Both Verizon and Sprint will end the practice at the end of the year. With the contracts came subsidized pricing for phones. A new phone priced at $600 would cost only one third of that price if the consumer signed a two-year pact.
For the carrier, the subsidy shelled out for the phone was more than made back over the two years. But now, T-Mobile, AT&T, Sprint and Verizon each have equipment installment plans that allow well qualified customers to pay $0 down and pay off the balance of the phone with monthly payments, usually lasting about 24 months.
Ironically, this leaves AT&T as the only major carrier that will be offering two-year contracts as the new year starts. This is ironic because back in June, it was
AT&T CEO Ralph de la Vega who came out and said that the days of subsidized phones were over
. AT&T could still decide to join the other three.
In March 2013,
T-Mobile stopped selling subsidized phones at corporate owned locations
. At first, the upstart mobile operator still offered subsidies at national retailers like Best Buy. But eventually, T-Mobile ended the practice at those stores as well.
Sprint relies heavily on leasing new phones,which is an option that will continue. Last quarter, 51% of new phones acquired by Sprint customers were taken home as part of a leasing deal. Starting next year, Sprint customers will have own two choices. They can buy or lease a new phone. The leasing option allows Sprint to offer deals like the one announced today that
guarantees that customers always have the current-generation iPhone in their pocket, for $22 a month
.
source:
WSJ
via
AndroidCentral