Sprint could take two years to turn around says SoftBank's founder
24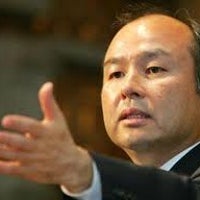 Because SoftBank founder Masayoshi Son was able to turn around the Japanese telecom division of Vodafone after he purchased it, there is hope that Sprint will realize the same fate.
Son's SoftBank purchased 78% of Sprint
in a deal that closed in July. Beating out Charles Ergen and Dish Network for the prize, SoftBank will inject $5 billion into Sprint which should help the nation's third largest carrier in a turnaround bid.
But Son, talking at a media event in Japan, says not to expect instant changes from Sprint. Instead, the executive says that it could take two years before the carrier starts to see growth in its subscription numbers. The executive pointed out that it took him a full year to make Vodafone Japan the top carrier in the country in terms of net subscriber gains and said that substantial changes need at least a year or two to start working.
Since SoftBank closed on its deal to buy Sprint, it has purchased additional shares in the open market, giving it an 80% stake in the company. Meanwhile, thanks to the cash infusion from SoftBank, Sprint is able to continue building out its LTE pipeline, although it trails Verizon and AT&T in that department. In addition, Sprint this summer purchased the remaining shares of Clearwire that it doesn't own and will have a decision to make about what to do with the spectrum that came with the Clearwire purchase.
Sprint recently launched its One Up program
which allows annual phone upgrades and unlimited service for as low as $65 a month. And yes, this can help grow revenue, although that could be part of the problem. Sprint recently changed its compensation schedule so that executives are now rewarded for
subscriber growth
instead of revenue growth. So by undercutting the competition, like it does with Sprint One Up, the company's executives could benefit to the tune of higher bonuses even if the revenue of the carrier is shrinking.
"It took around a year after SoftBank bought Vodafone (before) we reached the No. 1 position of net gains in subscribers. It takes time to get devices ready and prepare services and the network. At the very least you need half a year or a year. And for anything substantial you need one or two years."
-Masayoshi Son, founder, SoftBank
source:
Reuters