Sprint One Up launches, offers consumers an annual upgrade program for as low as $65 a month
29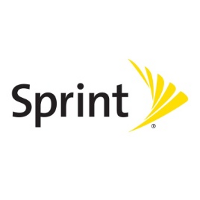 Sprint has officially launched its One Up program, which allows consumers to receive an annual upgrade to a new phone along with unlimited talk, text and data for as low as $65 a month. Last Sunday,
information about the new plan leaked
including a chart comparing the new service to the competition. T-Mobile's Jump, AT&T's Next and Verizon's
Edge
offer similar features, each designed to allow for earlier upgrades to a new phone than once every two years.
Starting today, new and existing Sprint customers on the Unlimited, My Way and My All-in plans, can join Sprint One Up. The plan includes unlimited talk, text and data for an introductory rate of $65 per month. That is a $15 savings from what Sprint customers pay now for the Unlimited, MyWay plan. One Up is also available for tablets starting as low as $5 per month.
"Sprint One Up is the best value in wireless. The new program gives Sprint customers the ability to upgrade every 12 months and unlimited talk, text and high speed data for just $65. And, unlike other carriers, Sprint guarantees the unlimited talk, text and data for life. No other plan can compare."
-Dan Hesse, Sprint CEO
With Sprint One Up, customers (for a limited time) pay nothing down for a new phone,and make equal monthly payments over 24 months. After 12 consecutive monthly payments, the customer trades in his phone or tablet for a new one. Existing Sprint customers wishing to sign up for the plan must have an upgrade available. Through the holidays, Sprint will allow those without an upgrade to sign up for the service by turning in their current eligible phone as long as it has been owned for at least 12 months.
source: Sprint