Sprint commits to iDEN
12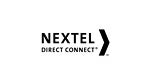 File under: "Moves we'll regret later." In the
on again
,
off
again
relationship between Sprint and it's own iDEN network it would appear that the relationship is now on again. The nation's number three carrier has issued a press release to say that not only are they going to hang on to the embattled network, but that they have also renewed their long term agreement with Motorola and plan to enhance network and infrastructure support, as well as bring software upgrades to the dying technology.
Not only will the network be maintained, but Sprint has committed to eight new iDEN devices in 2009, not including the
i576
(which launches today) and the
BlackBerry Curve 8350i
which is expected later this year. They go on to say that five of those eight devices are slated for launch in the first half of the year. If they are half as good looking as the
i9
then maybe there's still some life left in the old network, but we're rather curious to see this new emphasis in light of QChat's technical superiority and flexibility.
source:
Sprint