Sprint adds $10 per month fee for all smartphones
72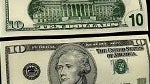 When Sprint originally charged an extra $10 monthly for those with 4G enabled devices (starting with the EVO 4G, then adding the Epic 4G and now the EVO Shift 4G), there were loud moans and groans from Sprint customers. Now the moaning and groaning has multiplied sharply after the nation's third largest carrier announced that starting January 30th, all customers with smartphones will be hit with the $10 charge every month.
While the "Premium Data add-on charge" starts on January 30th, those currently using a non 4G smartphone (defined as "devices with robust operating systems bringing the full function of mobile applications and programs to life including BlackBerry, Android, Windows Mobile, Palm, and the Instinct family of devices") are grandfathered "out" of the program and won't have to pay the $10/month fee until you activate another phone or upgrade.
In its press release, Sprint noted that smartphone's share of the cell phone market will double in the next four years and that mobile data traffic is expected to double each year through 2014, all of which tax a carrier's pipelines. Sprint says that the charge will allow it to continue offering unlimited usage plans for its customers "
while maintaining a wireless network able to meet the growing appetite for a richer mobile experience."

source: Sprint