Sprint Spark gets turned on in Chicago; tri-mode LTE brings faster data speeds
23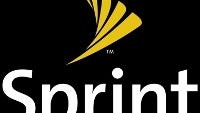 Employing a tri-band LTE technology, Sprint Spark has gone live in Chicago providing users there with faster 4G LTE data speeds and an improved voice experience. Among the improvements will be better indoor penetration of signals, and better capabilities in high traffic areas. The downside to the service is that Sprint customers need to use specially equipped handsets in order to access the service.
Right now, models like the
LG G2
,
Samsung Galaxy Mega 6.3
,
Samsung Galaxy S4 mini
and the
HTC One max
will connect to Sprint Spark. While the roster of enabled handsets will grow, the carrier plans on deploying Sprint Spark in 100 top U.S. markets over the next three years. Sprint customers in cities like New York, Los Angeles, Chicago, Tampa and Miami will eventually be enjoying the service.
Sprint Spark offers three different LTE bands, and using the service's technology, the circuits inside the phone decide in the blink of an eye which of the three bands is best suited to what you are using the phone for. The process happens quickly, in the blink of an eye. By matching the activity with the proper frequency, network traffic is less congested resulting in faster speeds. The customer will also notice improvements in how his phone handles certain tasks. Even those using 3G phones should notice an improvement in Sprint's service in the area.
"Sprint's investment in upgrading our network infrastructure has required a massive team of dedicated engineers and technicians to systematically install new, modern 3G and 4G LTE-capable equipment. This process involved equipping Sprint cell towers in the Chicago area with state-of-the-art network technology. It took us more than a year to complete and, although there have been some service interruptions, we expect our customers will find the improved Sprint wireless experience worth it."
-Bob Azzi, Chief Network Officer, Sprint
If you're a Sprint customer in the Chicago area with one of the phones that support Sprint Spark, we would love to hear about any improvements you've noticed in your service. You can drop us a line in the box below.
source: Sprint