Spotlight: CamScanner is a great iOS/Android app that scans documents and creates PDFs
6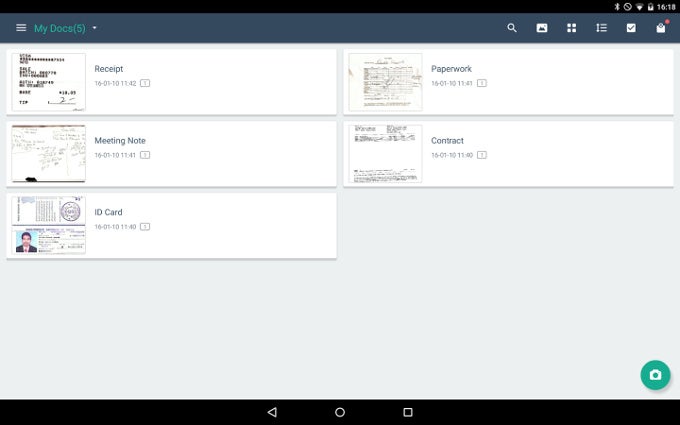 Ever needed to scan lots of notebooks or handwritten notes? We all have, and thankfully, our smartphones have been around to provide some much-needed help.
You feel like you should know about a great app that might be of great help should you need to scan documents in the future.


Called CamScanner, it's a pretty feature-rich tool that lets you take picture of documents, then automatically scans the picture and creates a straightened PDF file with amped up contrast which is pretty much similar to a physical photocopy. It is simple and does the job just fine!
After a document has been shot and scanned, CamScanner allows you to choose between a bunch of filters to apply. Don't overlook this, since certain scanned documents might not be perfectly readable all the time and you will have to choose among some more contrasty black and white filters in order to come up with the best possible file.
Additionally, we simply love the fact that you can also mark up the file and let the app try its best to extract only the text from the image, which comes in handy when you simply need the text from a notebook.
The free version of the app has all the essential bells and whistles you might need, but do consider the premium version if you do like the app and happen to use it on the regular.