Soon, Android users will be able to see the newest emoji regardless of Android version
5
For better or worse, emoji have become a mainstay in our online life — they are in Facebook statuses, Twitter posts, private conversations, and group chats. And they are a constantly-expanding library — just last month, Unicode 10 was released and brought about
56 new emoji
. This means that there are going to be 56 more emoji, which most Android users will not be able to see until they update to the latest version of the OS. And that...
might not happen for many
.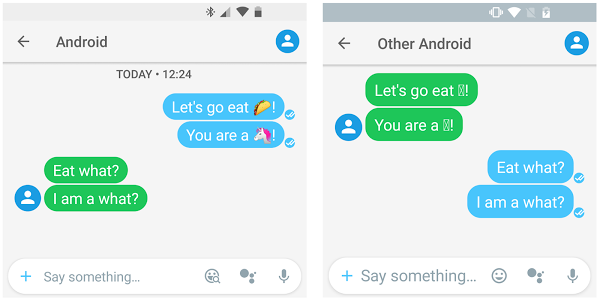 Hold up on that last part! It seems Android developers are working hard on making all emoji available to users that are on Android 4.4 KitKat and above! Around the release of Android 8 later this year, Google will also introduce a new support library, called EmojiCompat. It adds backward-compatible fonts, which the phone can use to display the newest emoji.
After EmojiCompat hits, it's up to app developers to add it to their apps. You will be able to see the pictures instead of a black box with an X in it, which is cool, but it's still unclear whether one would be able to actually type out said emoji. Well, it's still something, right?

Recommended Stories