Sony said to be working on a smartwatch that is completely made of e-paper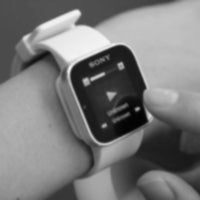 Ever heard of electronic paper, also known as e-paper, the energy-efficient display technology that tries to emulate the reading properties of normal paper? You can find it on most e-book readers,
smartphones
,
wearables
, and if the rumors are to be believed, on a Sony smartwatch soon. According to insiders, the Japan-based giant is currently developing a wearable that will employ patented e-paper-enabled material not only for its display, but for the wristband as well. This will allow the users of the gizmo to customize both the watch face and the band as per their liking. Whether Sony will use color or monochrome e-paper, however, is veiled in mystery.
The wearable, however, shouldn't be regarded as a successor to Sony's existing
SmartWatch
wearables. Instead, the company will try to test out the waters and see how such a device will perform on the market. Moreover, it will demonstrate Sony's newest technologies. At the same time, the e-paper wearable will put serious emphasis on "style, rather than trying to outdo more technological offerings". This apparently falls in line with a research which makes it clear that the design of a wearable gadget is among its most important assets.
"Smartwatches don't sell now because there is little reason to buy one, since your smartphone can do it all anyway,"
revealed Taichiro Nakayama, a consultant with Nomura Research from Tokyo.
"Many people choose their watches based on the brand and design. Convincing them to replace what's on their wrist now is no mean feat."