Sony to reduce its smartphone portfolio in order to cut the costs and get back in the black
41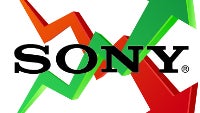 It seems that
Samsung won't be the only well-known smartphone manufacturer
that will consider downsizing its product smartphone portfolio throughout the upcoming years - Sony is said to be undertaking such a countermeasure as well. The reason behind this is Sony's quest to return back in the black and increase its profits, as the latest round of forecasts predict that the Japan-based giant will suffer from a $2.1-billion loss for the fiscal 2014.
Interestingly enough, Sony's smartphone portfolio is noticeably not as populated as the one of Samsung, for example, yet such a measure appears to be necessary. Apart from downsizing the smartphone product lineup, Sony is said to be putting bigger emphasis on its imaging sensor manufacturing. It's one of the leading suppliers for smartphone camera sensors, providing many of its rivals with its CMOS production.
"We're not aiming for size or market share but better profits,"
claimed Hiroki Totoki, the new chief of Sony's mobile division. As a result, sales are expected to go 30% down for the upcoming three-year period, but as per Sony, this might lead to an increase of its sales by 70% and raise as much as a 1.5 trillion yen (around $12.6 billion) in pure profit.
source:
Reuters
via
Android Central
Recommended Stories